Episodes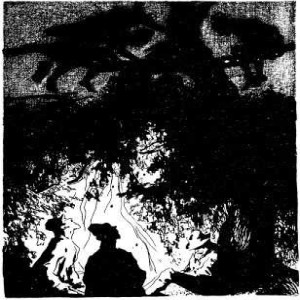 Sunday Oct 16, 2022
Sunday Oct 16, 2022
Things are going well for a newly married couple until a dog steals a sausage. Before you know it the house is a wreck and some thieves have stolen all their gold. 
So Frederick and Catherine set out to track down the thieves and mayhem ensues as we enjoy a generous helping of hilarious misunderstandings, before it all ends with a pastor running for his life. 
After the story, we try to make sense of this bizarre little story, a close cousin of an old Grimm Reading classic Clever Elsie. And finally we talk about idiocy in fairy tales (and how surprisingly common it is) before battling to find an appropriate score.
Patreon
 
grimmreadingpodcast@gmail.com
Theme music: Bicycle Waltz by Goodbye Kumiko
Other Music: Rimsky-Korsakov's Flight Of The Bumblebee (performed by US Army Band) // Schubert's Piano Sonata no. 20 in A major, D. 959 - III.  (European Archive) // Brahms' Sixteen Waltzes, Op. 39 (performed by Martha Goldstein)